What info is on my credit report and why does it matter?
Your credit report reveals whether you've been paying your bills on time and it matters because it could affect your ability to borrow money.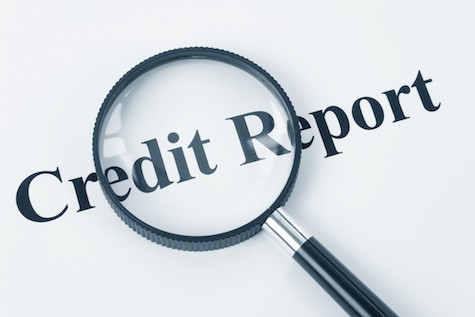 If you've got a credit card, personal loan, mobile phone plan or utility account, there's probably a credit reporting agency out there that has a file with your name on it.

Credit providers give this information to the credit reporting agencies and they also access this information to determine whether they want to lend to you.

Here's a rundown of what info is likely to be on your report, how it could affect your ability to borrow money, how you can get a copy of your report and flag potential errors if you happen to find any, and some other things you'll want to be across.
 
7 things you should know
What's listed on my credit report?
A credit report is an assessment of your credit-worthiness and contains information such as1:

 
The credit cards you hold
Any credit you've applied for (including loans where you've gone guarantor)
Details about your repayment history
Joint applications (if you've applied for credit with another person)
Defaults (overdue payments of 60 days or more) and other credit infringements
Unpaid or overdue debts that have been paid
Bankruptcies, court rulings, debt and personal insolvency agreements
Commercial and business loans you may have applied for.
You might also be interested to know that since 2018, the major banks and some other credit providers have been giving additional info to credit reporting agencies to provide a more complete picture of people's history. This includes typical repayment amounts and how often repayments are made2, so that good habits can now also be captured.

 
Does a black mark on my report matter?
A credit infringement could stay on your credit report for five years or more including when you've repaid the debt, although your report will be updated to indicate payment has been made3.

Black marks on your report matter because should you apply for credit or a loan at some point in the future, you may be knocked back or even charged a higher interest rate4 due to a poor credit history.

Meanwhile, as each lender will assess your credit file against their own policies5, there may be instances where some approve your application, while others reject it, or delay the process.

 
Who is collecting my information?
The main credit reporting agencies in Australia are Equifax, Experian, illion and the Tasmanian Collection Service6, and you could have a report with more than one of them.

Credit providers (such as bank, phone and utility providers) send details to these agencies and then use this info to assess whether they want to lend to you and the likelihood you'll pay what is owed.

 
Does it cost money to access my report?
A credit reporting agency must provide you with a free copy of your credit report once a year and within 10 days of your request. If you want a copy in a shorter time frame though, it could cost you7.

 
What if my credit report has a mistake in it?
If you think there's a discrepancy in your report, contact your credit provider. You can dispute the listing and if they agree it's wrong, they'll ask the credit reporting agency to remove it.

If you're not satisfied with the response from your provider, you can seek further assistance from the following groups, depending on what type of debt it is8:

 
The Australian Financial Complaints Authority (credit card, finance, bank loan, investment product, insurance) - 1800 931 678
Telecommunications Industry Ombudsman (landline, mobile, internet) - 1800 062 058
Energy and Water Ombudsman (electricity, gas, water) - look up the number for your particular state or territory.
Can a credit repair company help if I'm in strife?
Credit repair companies may not always be able to do what they claim because in most cases, info can't be removed from your credit report unless it's proven to be wrong9. On top of that, they may charge you money to fix an error, which you may be able to do yourself for free10.

These companies may be useful if you don't have time to look into things yourself, but it's vital you understand their terms and what they're charging, as fees are often high11.

 
Where can I go for help if I'm struggling with debt?
Meanwhile, if you're struggling to make repayments, you may be able to seek assistance from your providers by claiming financial hardship, so it may be worth letting them know what's happening.

All providers must consider reasonable requests to change their terms in instances where you may be suffering genuine financial difficulties and feel help would enable you to meet your repayments.

In addition, give us a call and we can help create a plan to manage your level of debt.

 
©AWM Services Pty Ltd. First published October 2021

1, 2, 3, 6, 7, 8 ASIC MoneySmart – Credit reports

4 ASIC MoneySmart – Credit scores

5 Equifax – My Credit File frequently asked questions (How is my credit report used when I apply for credit?)

9, 10, 11 ASIC MoneySmart – Credit repair